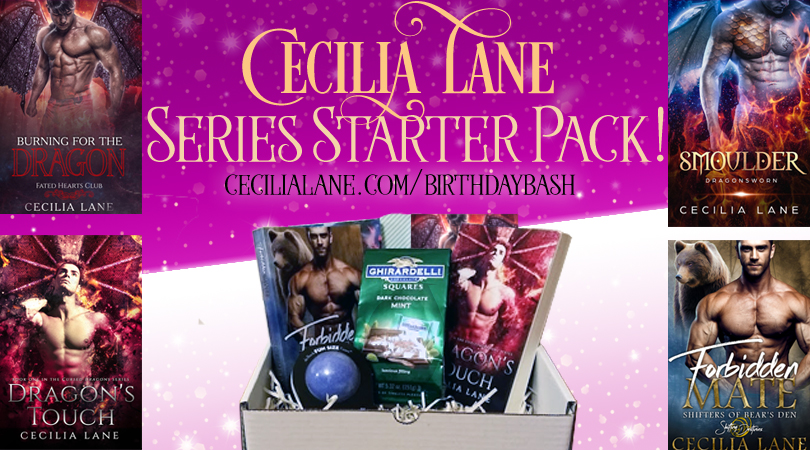 Welcome to the Cecilia Lane Birthday Bash!
Runs April 1 – 30th!
Hi! I'm Cecilia Lane, and I write kissing books! I've always loved reading paranormal and fantasy books and those are the subjects I gravitate toward in my own writing. Expect to see strong men and women who happen to be a little more than human, RAWR!
It's been a wonderful year and a bit since I published my first book, Burning for the Dragon. And I love every single reader who has combed through my words. I'm a giver, you guys. It's my love language. I want to make things special for other people more than myself. Which is why I'm sending out five series starter packs during my birthday month.
But Cecilia! What's inside? What do I need to do?
Sign up for my newsletter through this link or the one below! That's it. If you're already there, throw down your email to confirm you want a chance at a pack. You can even toss the links on your preferred social media sites or hand them out to friends.
What's inside is a wonderful world of words! *wink*
But seriously. Included in each box: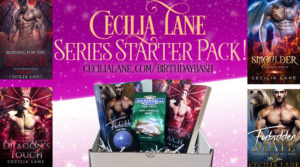 Open from April 1 – April 30. Winners will be chosen by May 5 and must respond within 72 hours.