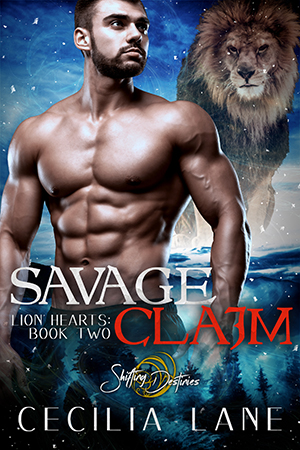 Savage Claim
Blood on the claws. Love on the run. Like crazy father, like darkness bound son.

Lion shifter Lindley denied his power and fled his dysfunctional pride to save his life. After a decade trying to escape the hell in his soul, he runs into the woman he loved and abandoned.

Runs, literally… as in with his truck.

His instinct is to chase her away, but if he doesn't save his fated mate, he'll be forever lost to encroaching madness.

Kyla is on the run. Her best friend was just sold to the highest bidder, and she's up next. But fate flings her into the path of the man she loved—and who left her to suffer.

He's not the boy Kyla remembers, but the man stakes a savage claim.

Lindley must put aside fear of his inner darkness and forge his aggression into a deadly weapon. Kyla must blossom from an awkward cub into a graceful lioness, and learn to raise her roar and her claws. If either of them falters, the consequence is not just broken hearts, but broken lives.

Savage Claim, Lion Hearts Book 2, is a steamy paranormal lion shifter romance. For readers who crave a fractured but honorable hero, a woman in peril, and a second chance for fated mates to find love.

Download now because you love a gritty battle for the heart with broken but protective alpha males.

PSST! Looking for the audiobook version? FIND THAT HERE!
Release Date:
February 11, 2020
Also in this series: