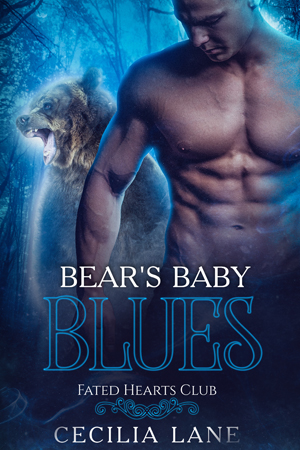 Bear's Baby Blues
How does a bad-boy billionaire bear woo a woman who's been burned one time too many?

Playboy billionaire and bear shifter Carson Medved is a frequent visitor to the Fated Hearts Club, but he's not looking for a mate. He's got a reputation for loving and losing a regular stream of female companions. However, with his sister getting married and her new in-laws unhappy about his exploits, Carson needs to cool things down in the public eye.

Curvy blonde Alison Ann Gibbs is a marketing and PR specialist who's left behind a life shattered by a man's lies and deceptions. She's drawn to Carson when she meets him at the Fated Hearts Club, but is wary of trusting again. Then Carson hires her to help manage his public image, and the attraction between them grows ever stronger.

Carson can no longer deny what he knows is true: Alison is his mate. She's still fighting her feelings, because his past won't stop intruding. The final straw comes when someone leaves a baby boy on his doorstep, with a note saying the child is his son. Can Carson overcome Alison's doubts and prove to her that he's worthy of her trust?

Bear's Baby Blues is a standalone story set in the Fated Hearts Club world. Expect sexy, shape shifting heroes and curvy beauties, with a dash of complications along the way.
Release Date:
November 2, 2016
Also in this series: