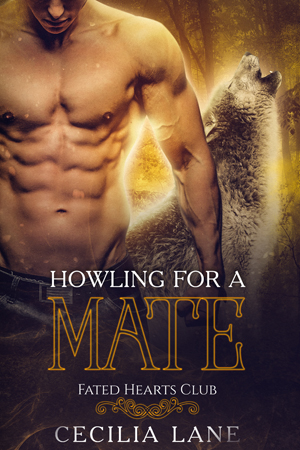 Howling for a Mate
Fate brought them together... but will his need for vengeance destroy her?

On the trail of the men who murdered his family, wolf shifter Ryder Morse finds himself scoping out the Fated Hearts Club for the man that ordered the hit. Ryder hates everything about the place, from the money in everyone's pockets to the monkey suits they all wear. The last thing he expects is a distraction in the form of a sassy woman with a scent that calls to his inner beast.

Vera Hunt has never been drawn to the shifters of the Fated Hearts Club in the way that Ryder tempts her. She experiences enough of their high society lifestyle as a party planner and craves some blistering excitement. The wolf shifter is rippled with muscle and dripping with brooding mystery, but she's become an unwilling pawn in his quest for revenge.

When Vera is placed on a hit list, it's up to Ryder to protect her. Despite the risks, Ryder and his wolf can't resist getting closer to the curvy beauty they both want to claim as their mate. Can he set aside his dangerous mission for a chance at happiness or will darkness consume them both?

Howling for a Mate is a standalone story set in the Fated Hearts Club world. Expect sexy, shape shifting heroes and curvy beauties, with a dash of complications along the way.
Release Date:
November 23, 2016
Also in this series: