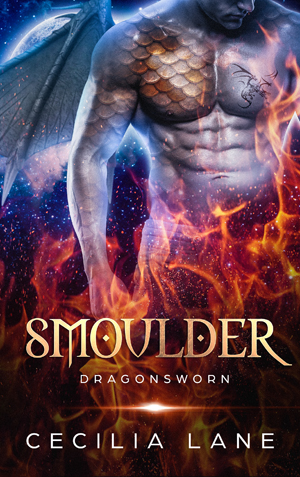 Fated for love...
Or fated for hate?

Failure is not an option.
Dragon shifter Rafael Hart is an elite Dragonsworn guard, destined to protect the royal family from any and all threats.  But their ancient enemy, the dragon slayers, are their most perilous rival. And when a slayer infiltrates their lair, he must destroy her--even if her scent and curves threaten to ruin him.

Weapons of destruction.
As a dragon slayer, Lola Moreau knows her place in this world, but her quiet life producing weapons for the cause is about to be jeopardized. Seeking to prove her new weapons are too valuable to abandon, Lola sneaks into dragon territory to prove everyone wrong. Her mission goes spectacularly wrong when she's captured by an irresistible foe. Despite her upbringing, Lola is unable to to stop herself from succumbing to the sexy dragon. The heat between them is undeniable and Lola finds herself questioning everything she thinks she knows about shifters.

Fine line between war and love.
When an old threat returns with vengeance, Rafe wonders if Lola is behind the latest attacks. Will Lola turn on him or embrace the love that builds between them?