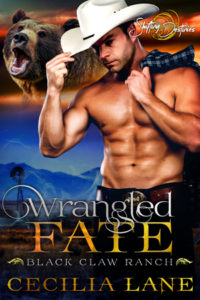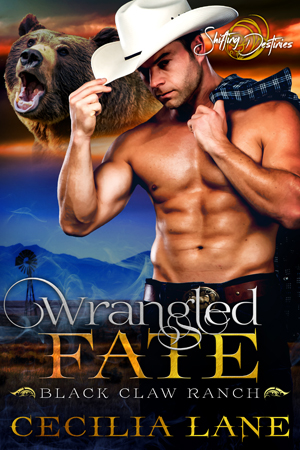 The gorgeous cowboy has plans for her...

Desperate to find her missing brother, Tansey Nichols journeys to Montana's Black Claw Ranch. She intends to question the owner, Ethan Ashford. Ethan's her last hope, but the tall, rugged bear shifter claims he doesn't know her brother. Never met him. Tansey's sure the smooth-talking cowboy knows more than he's letting on.

Good thing she brought a gun.

Ethan's sultry smile suggests he's imagining a hundred dirty things. He's amused by her gun, not at all concerned. If the handsome cowboy wants to pretend he can't recall seeing her brother, she'll fire off a round or two. A teensy bit of gunfire might jog his memory. He doesn't think she means business? Her brother's life is in danger.

She'll show him business.

The little whiskey-eyed spitfire pulls the trigger...
Good thing she misses his boots by a country mile. Ethan had been having fun until that point, teasing her a little, trying to get to know her. But Tansey isn't interested in flirting. Most women think he's hot. Not this one. Tansey has questions and she demands answers.

First off, her little, girly pistol has got to go. Her next shot might scuff his best boots. One quick move and she's his. The curvy girl is no match for his brute strength. Of course, she's mad as hell. He's got her wrapped up in a tight hold, keeping her prisoner. She'll need to stay put because he has a few questions of his own.

Ethan's shifter instincts warn him Tansey's a terrible danger to the delicate balance he maintains with his shifter side. She squirms, fighting him hard. His bear stirs and snarls. Her lush curves and the honeyed scent of her silken skin confirm exactly what he suspects.

This little spitfire is his mate.

Then gunshots ring across the Montana range. Ethan knows Tansey's been set up.

The danger to his feisty, fated mate is closing in...

Wrangled Fate, book 1 in the Black Claw Ranch series, is a steamy bear shifter paranormal romance for readers who love fated mates, fiery heroines, and tortured cowboy heroes who cherish the women they love.

Download now because you love an alpha hero and a mate who challenges him at every turn.